Published: Sunday, 24 May 2015 11:49
|
Written by Competition Systems
| Hits: 4012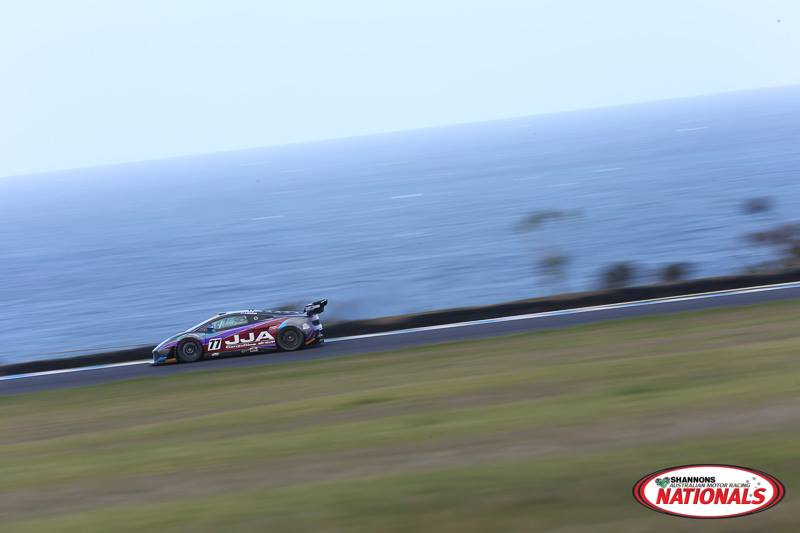 Lots of pace got us a great grid spot but bad luck saw the JJA Consulting Lamborghini out in the early stages,
The Phillip Island 101 was looking good for the JJA Consulting Lamborghini with practice showing plenty of pace from both Jan Jinadasa and Josh Hunt. We avoided practice 1 due to bad conditions which weren't necessary for us to endure owing to the forecast for the rest of the weekend. The next two practice sessions saw both drivers at the top of the Trophy cars times and third practice we even ended up 7th fastest outright.
Qualifying yielded a great result and saw us on pole
for Trophy class and tenth on the grid outright. Not bad for a car that's meant to be seconds slower than the Championship cars! The Trophy class is for cars which are one generation behind in updates compared to the Championship cars.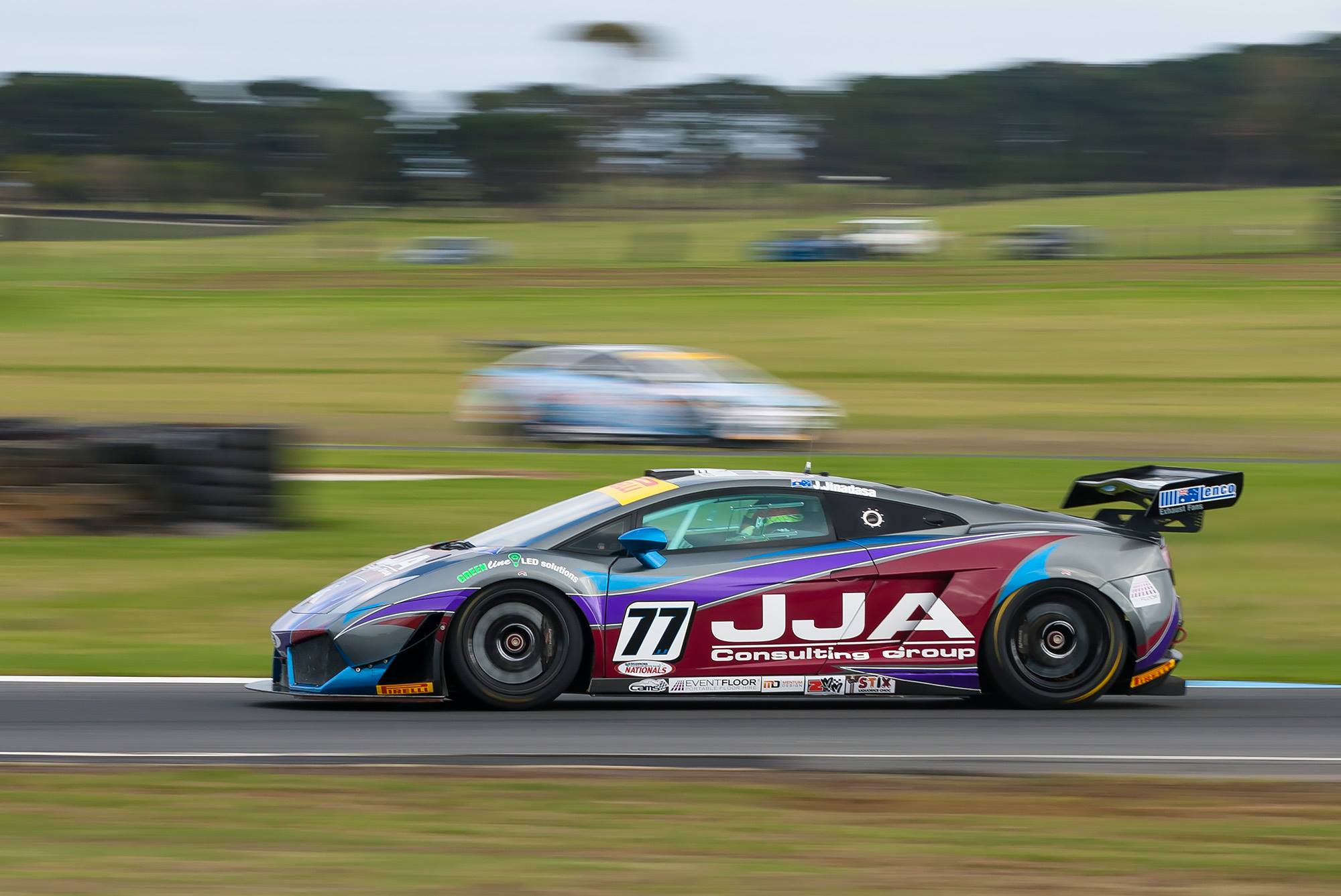 The race started out ok until only the second lap when an Audi with persistent electrical gremlins slowed on the back half of the circuit, right in the fast bits. The field parted to try and get around it and Jan found himself on the grass spinning. Another Audi collected the front on the way through with damage that, while superficial, was enough to put us out of the race.
Well done to Jan with some great driving all weekend. And also to Josh who once again shows he has formidable speed in anything he jumps in. Next stop Townsville after some repair work back at the Compsystems workshop