Both Competition Systems prepared Lamborghini LP600GT3's showed impressive speed but were both struck with bad luck in the 2014 Cue Victorian Tourist Trophy one hour race at Phillip Islands Island Magic 2014 meeting.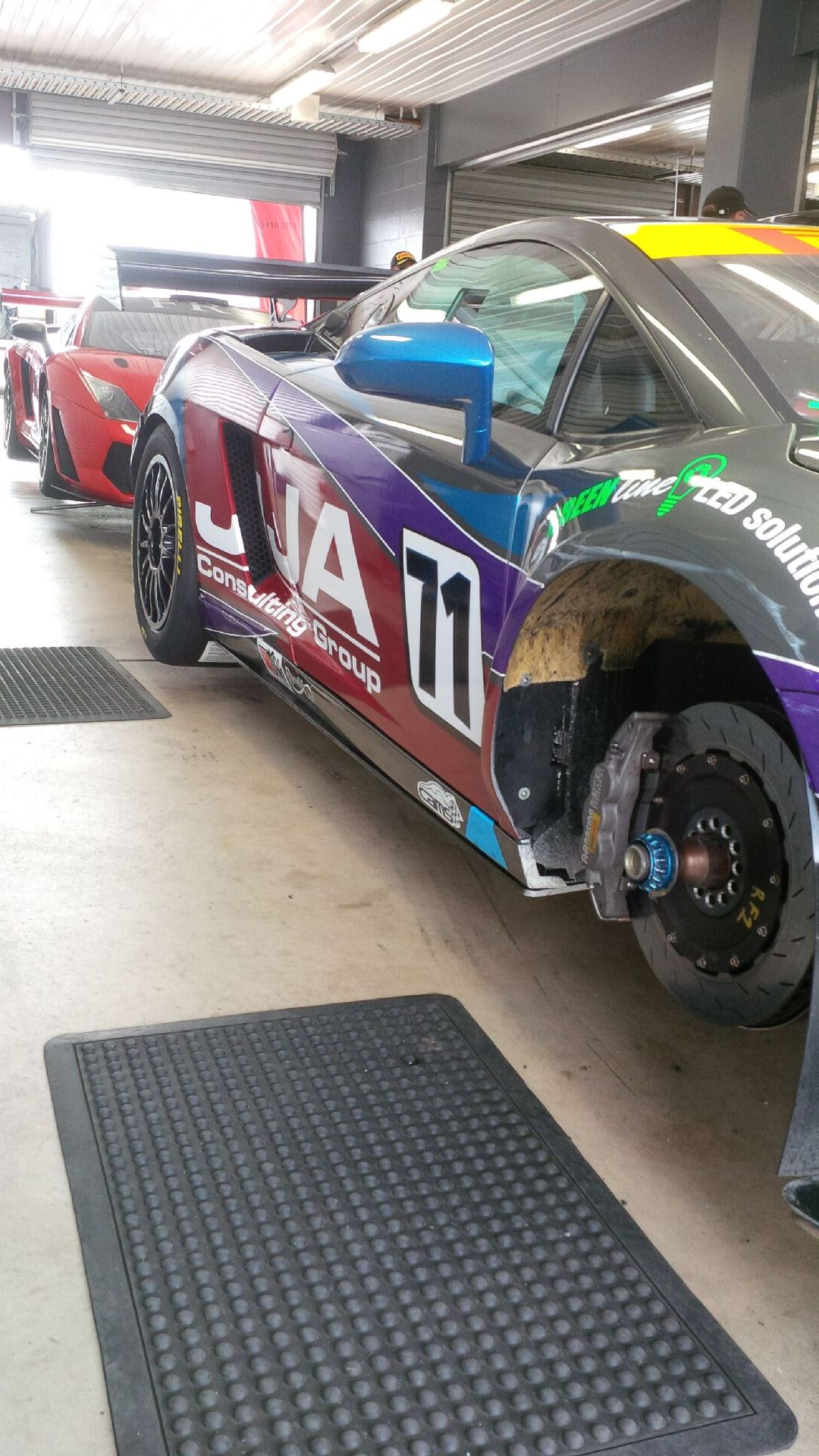 It was a mixed weekend for Jan and Matt at Island Magic. Both cars showed very good pace with Jan in particular performing better than ever and Matt fighting off a nasty head cold.
Jan started from pole and lead the first quarter of the race until he mistakenly hit the pit limiter causing the JJA Lamborghini to slow dramatically. Once the problem was sorted he got to chasing the field down again but was delayed again later in the race by a wheel nut failure.
Matt also started off well in the FRS car and was running second before he ran wide at Lukey Heights and beached himself in the sand trap. He also got going again but the recovery cost him a lap. Both drivers showed impressive speed and Jan showed he was more than capable of leading a race.
Big thanks to PIARC and the tireless organisers of Island Magic and the Cue Sports Car Endurance Series.