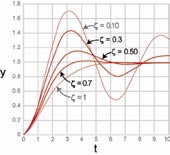 Lap simulation has become the "must have" set up tool for professional racing teams around the globe. As Chassissim distributors, Competition Systems have been at the forefront of this new and exciting field for nearly seven years. Now, we can offer advanced vehicle dynamic modelling services to competitors from al fields.
A new way of looking at an old problem.
Our expertise also extends to lap simulation services including tyre modelling, aero modelling and full kinematic analysis of your racing vehicle using Chassissim, the worlds most advanced, commercially available simulation software.

Designed specifically for motorsport an high performance automotive applications, Chassissim is used by teams in GP2, GP3, GT2, GT3, V8 Supercar, F3, NASCAR and DTM. With highly advanced features like a seven post shaker rig simulation, we can quickly and accurately optimise your car and point out key performance areas where it can be improved.
Chassissim Setup Service
Related Technical Articles