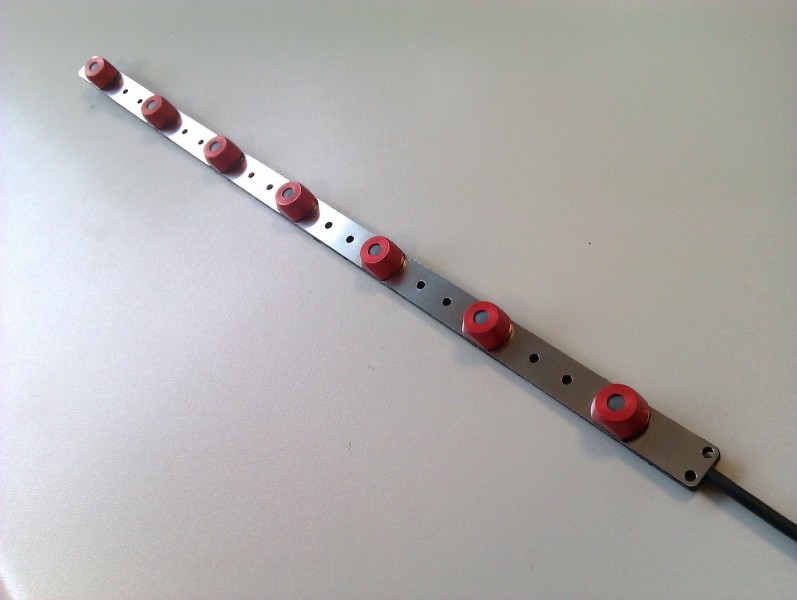 After great results with the IRN8C, 8 channel infrared tire temperature sensor, Texys have worked for a while on a tire temperature sensor to work well with closed distance measurement encountered in closed wheel cars like GT3. The IRN-RC series is the result.
Overview
The success of the IRN8C in open wheel racing led to Texense working on a solution to work in tighter tyre clearance applications. The IRN4C and 8C were great for open wheelers where a lot of room exists around the tyre and freedom of mounting is available. With a mounting distance between 200 to 700mm away from the tyre, depending on it's width, these first multi channel sensors were virtually impossible to mount on an LMP or GT car with wide tyres and limited space under the guards.
The solution was to take a multi channel CAN module and link it to a flexible strip of close proximity IR temp sensors. This way anything from 3 to 8 sensors can be mounted in each wheel well easily and the information can be streamed back to a data logger or display over the vehicles CAN bus. They can also be mounted inside a motorbike mud guard, giving centre and side tread temperatures accurately.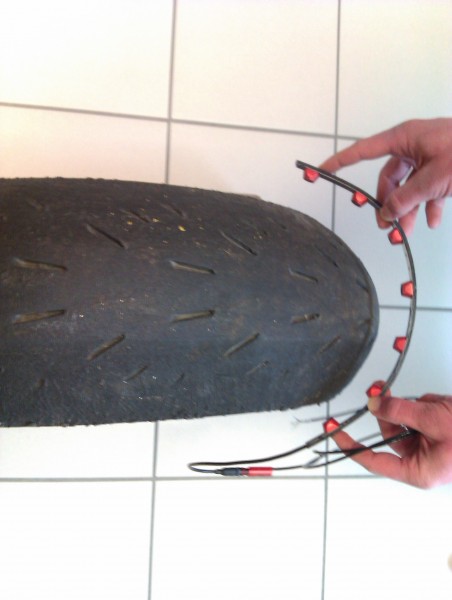 Already used in Australia in various top level motorsport including World Time Attack and GT3, the IRN-RC range is the ultimate way to get a handle on what tyres are really doing, at the tread surface.
Ordering Details
IRN-3RC
Three channel infra red tyre temperature sensor
IRN-4RC
Four channel infra red tyre temperature sensor