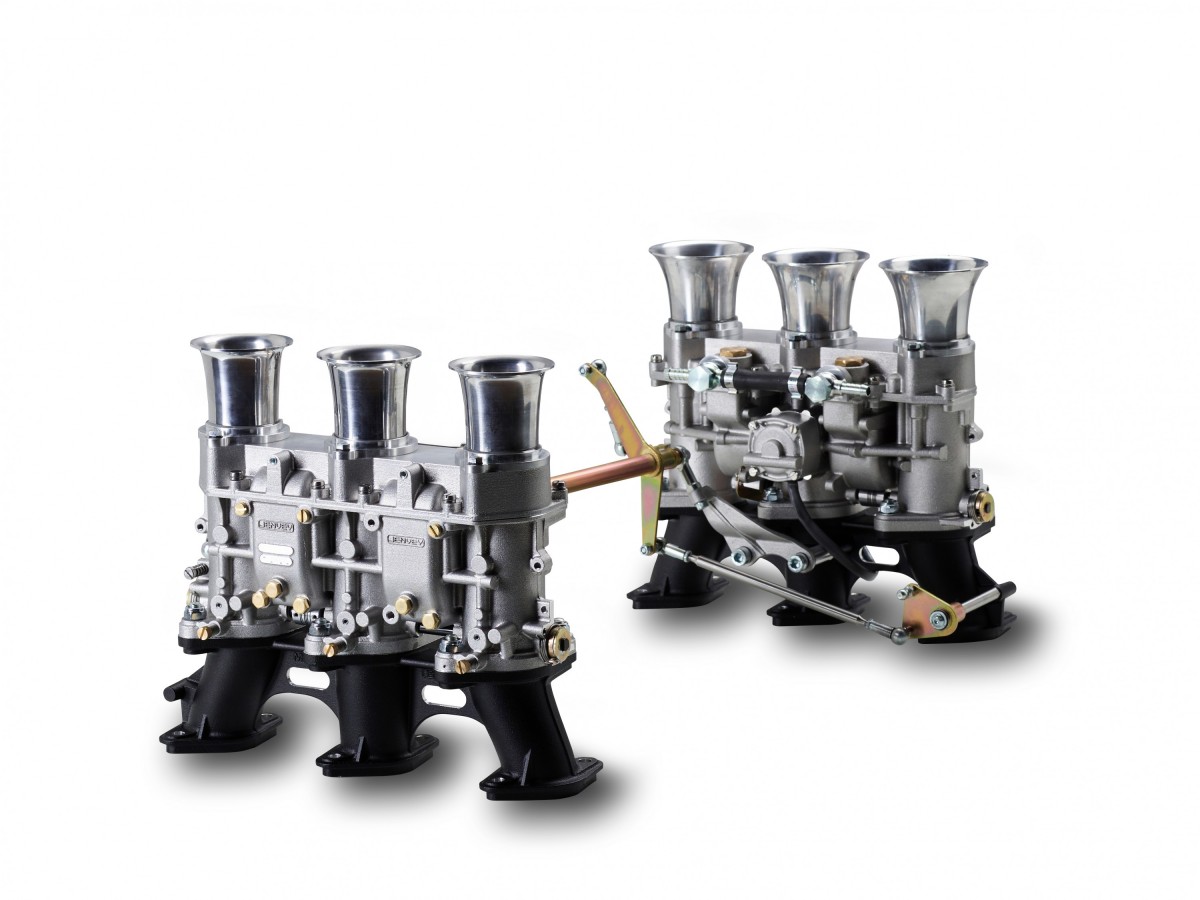 Including off the shelf kits for Porsche falt six engines, this style of intake was found on Ferrari flat 12's and many European V6 engines, such as the Alpine A310, from the 70's and 80's.
Now, Jenvey brings this into the 21st century.
The advantages of modern, electronic fuel injected intake systems are simply too hard (and too numerous) to ignore, with some of the key facets being a reliable, unbroken flow of air, extremely accurate control via advanced standalone ECUs, easy starting in all seasons, and of course, more power and economy. The sole downside on a classic installation, up until now, has always been the aesthetic – something that the Jenvey Heritage Throttle Body solves with its retrospective exterior design and exquisite engineering.
Features
Internal Bosch EV14 injectors
Internal non-contact throttle position sensor
Ordering Details