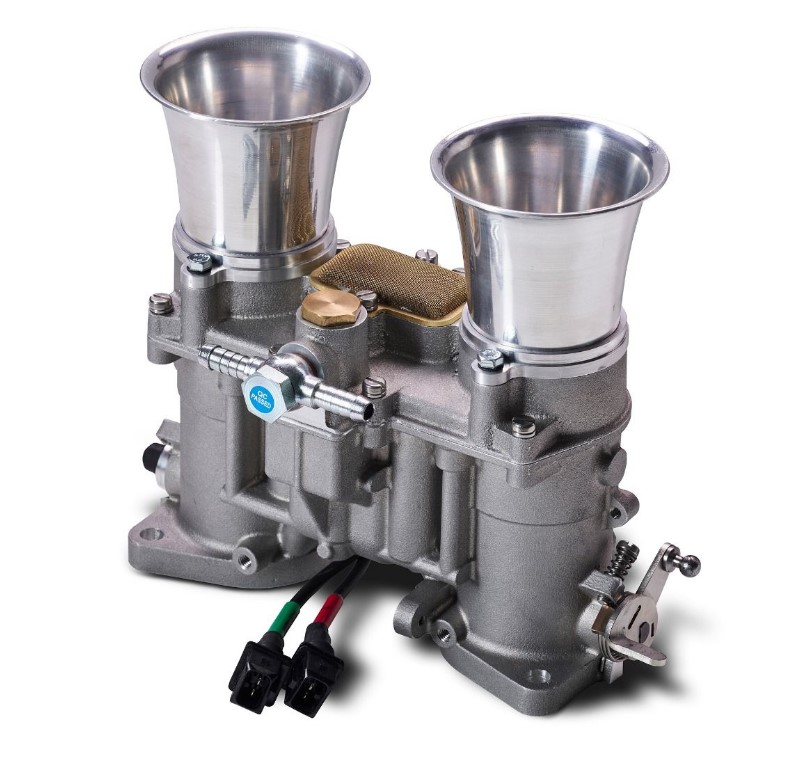 Classic looks with modern performance, the Jenvey TDA2 IDA style throttle bodies look great on American and Aussie V8 downdraft manifolds, popular in 1960's and 1970's road racing.
The Jenvey Heritage IDA throttle body comes in TDA2Q-48 and TDA2Q-50 mm bore options. This is a twin throttle body set up to suit 8 cylinder engines (four throttle bodies required).
Overview
The IDA is a classic choice for high performance American V8 engines from the 60's and 70's. With it's wide bore spread and large throttle sizes, it found a ready home on top of small and big block engines for many years.
The Heritage IDA throttle body now brings the classic looks and sound of quad IDA's to the 21st century.Using the lastest Bosch EV14 injectorsand a non-contact throttle position sensor, converting an older V8 to modern fuel injection has never been easier.
Features
Bosch EV14 injector contained inside the float bowls
Original looks externally.
Wide range of air horns and air filters availble
Internal high reliability, non-contact throttle position sensor
Fits any IDA pattern manifold.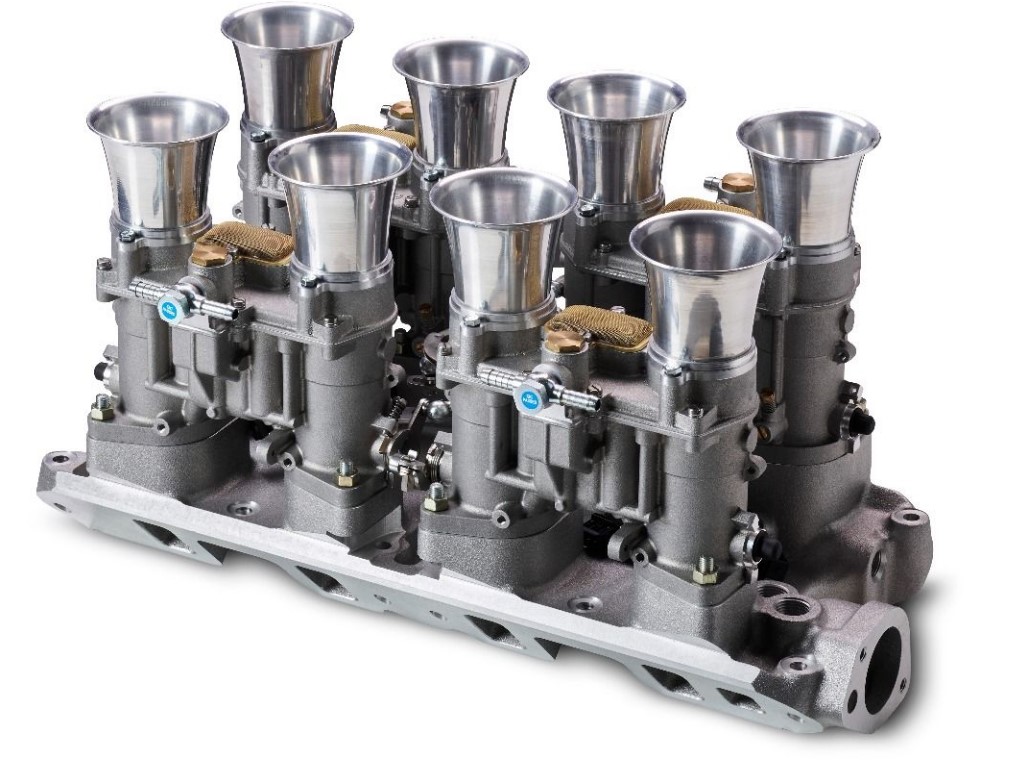 Small Block Ford Quad 48mm IDA Heritage kit shown above
Ordering Detals