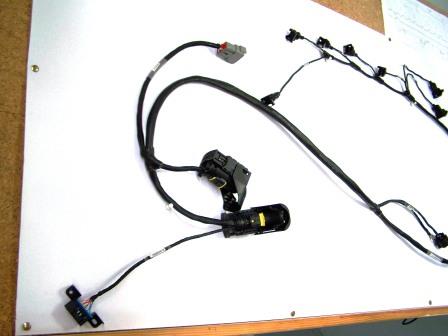 Every aspect of our engine control and logging systems use the very best interconnection systems to ensure a long and trouble free life even under the harshest of testing conditions. Competition Systems provide a comprehensive motorsport wiring harness service which is tailored to the customers requirements in terms of performance and cost.
Overview
We produce a number of standard harnesses to suit the more common applications and we are able to produce harnesses for most modern engine management systems, data loggers, display devices and sensors.Competition Systems work with the industries best proven aerospace quality materials including Hellerman Tyton, Raychem and Deutsch to provide reliability to a budget.
Whether the product be a one off prototype, current technology or historic, Competition Systems offer a comprehensive engineering and design service.Our wiring harnesses are made to two price levels, Club spec and Pro spec. Club spec combines high build quality with a budget price whilst Pro spec is for all out competition applications.The customer has three choices for providing a wiring solution.Competition Systems designs and builds the entire wiring installation and supply it to you fully tested and certified. Competition Systems designs the entire wiring system for the customer to build themselves or source from another supplier. The entire wiring system is designed and sourced by you, based on our technical recommendations & component data.
Our records go back to the very beginning of Competition Systems in 2003, so if you have an old harness with a Compsystems logo and part number on it, we can make you a new one.
Our harness build process includes
Harness mock-up service available
Circuitry and pin-out drawings
Lay out drawings
First-off/prototypes approval procedures
Bills Of Materials
Test procedures
100% electrical tests carried out
100% visual and dimensional checks carried out
In process inspections carried out
Customer specification bench tests and fitting tests carried out as required
Club Spec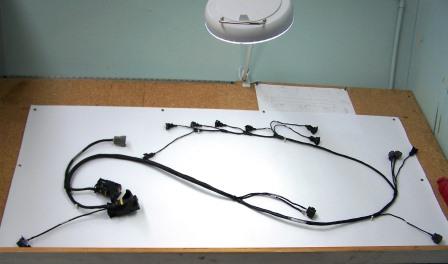 A budget wiring harnes which is manufactured with Milspec cable, DR25 heatshrink and high quality autmotive connectors. The connection systems used are mostly AMP Jnr Timer, AMP Superseal, Deutsch HD, DT and DTM series and Canon Mini Sureseal. All harnesses are tested before shipping.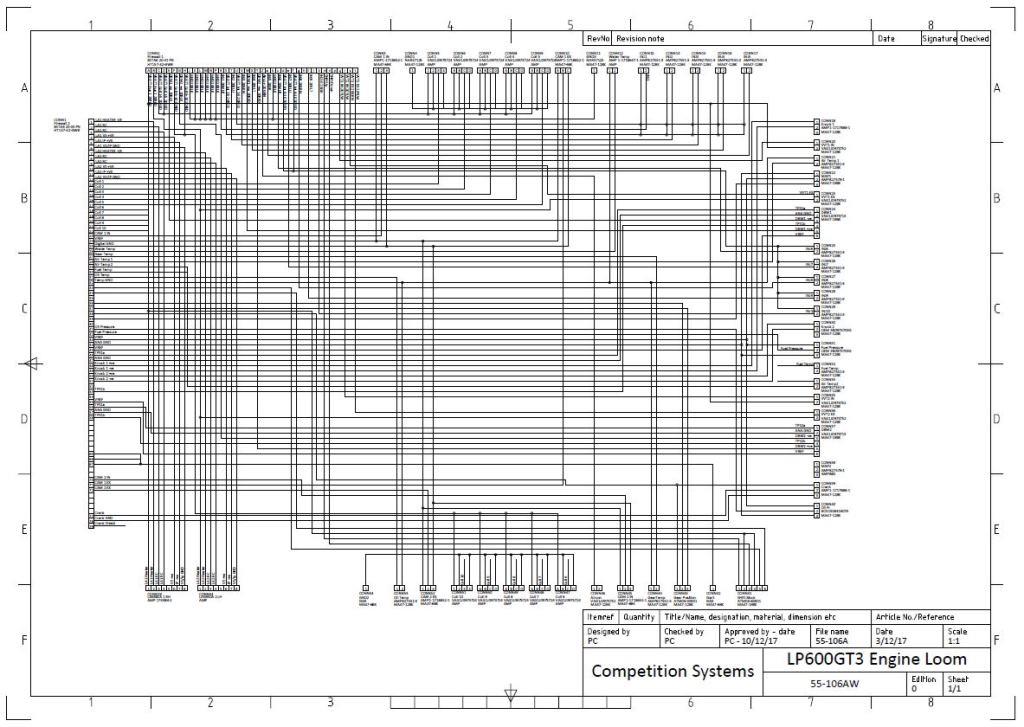 Pro Spec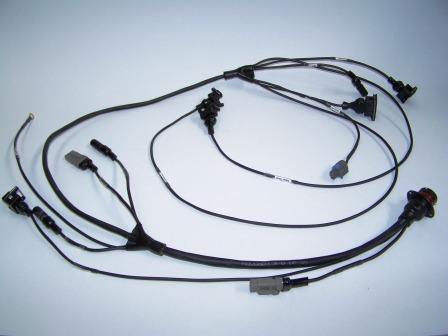 Designed for the serious competitor in mind. These harnesses are made from top quality Milspec cable and heatshrink as well as Deutsch Autosport and various Milspec connectors.In the same way that every customer needs a different set of measurements, every installation requires a custom built wiring assembly to achieve the optimum layout with the minimum of weight. Our CAN based system structure allows the sensor expansion modules to be installed close to where the measurements are being made, this keeps the amount of wiring to a minimum.
The key harness design and manufacturing process controls include:
Harness mock-up service available

Circuitry and pin-out drawings

Lay out drawings

First-off/prototypes approval procedures

Bills Of Materials

Build notes procedures utilised and backed up by extensive Codes Of Practice

Test procedures

In process inspections carried out

Customer specification bench tests and fitting tests carried out as required