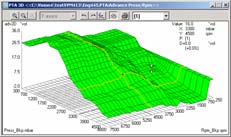 Competition Systems offers a comprehensive custom dyno tuning service for all types of competition and road going vehicles. We are also available for "real world" fine tuning at the track.
A Competition Systems dyno tune is not just a full power run but a complete engine calibration with the intention of maximising your engine's performance under all conditions. Our in house chassis dynamometer or engine dynamometer is utilised to provide you with the best result for road or track.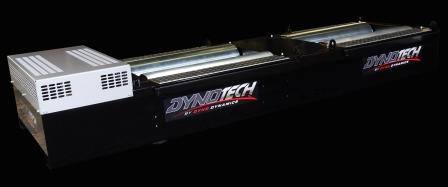 We have experience tuning a wide range of competition engines including
GT1
GT3
Formula 3
V8 Supercars
Australian Rally Championship
Australian Production Car Championship
Improved Production (IPRA)
Historic open wheelers (including turbo F1)
Superbike
Engines we have mapped have gone on to win an Australian GT3 Championship, Australian Rally Championship, several Island Magic GT enduros and Targa Tasmania. Our experience also stretches to an even wider range of motorsport engine control units (ECU's) including Magneti Marelli, EFI Technology, Motec, Pectel, Haltech, Nemesis and Microtec (Italy).
Our range of expertise also includes Individual Throttle Bodies (both NA and Turbo!), Drive By Wire (DBW), variable camshaft systems and traction control mapping. Having been the original importer of Jenvey throttle bodies for many years, we have a lot of experience in mapping multiple throttle bodies with excellent results from daily driven street sleepers to track animals.
Located in Carrum Downs, Victoria, our workshop is readily accessible via Eastlink.
Brands we specialise in
Long tuning expereince with Marelli Motorsport ECU's including SRAE, SRTE and Marvel and some earlier types like MF4.
Tuning and support for the entire Emtron range including the KV and SL series ECU's.

From the original 2 Group ECU's to the current M1 range, we have years of experience in track and road tuning Motec ECU's.

We can also configure dashes and PDM's from scratch as well.

Microtec M197, Nemesis replacement Ducati ECU's and theentire range of Ducati Traction Control Systems (TCS).

Tuning EFI Technology Euro1, Euro4, Euro6, Euro8 and especially Euro12 since 2003.

Most noteable successes in GT3, production sports car racing and Targa.

Bosch Motorsport ECU's are also covered including the MS3 series and the latest MS6 motorsport range.
Covering a wide range of Japaneses and European cars,Alientech's KESS system backed up with ECM Titaniumsoftware enables us to tailor a tune to your requirements.
High performance ECU tuning for Ford, GM and Dodge vehicles.
Renault 12 Gordini Heritage throttle body conversion

This little guy really surprised us. The initial green run is on a pair of 45 Webers with electronic ignition. The red run is after a conversion to Heritage EFI complete with Emtron SL4 ECU, Competition Systems distributor and 45mm Jenvey throttle bodies.

It probably would have gone further but we suspect the valve springs are a little soft after all these years!

ECU - Emtron SL4 with Compsystems Classic Throttle distributor.

Intake - Jenvey TBP45i's with stock cold airbox

RF40 with a stroked 347 cu.in. Windsor, Motec M800, eight stack injection and bad manners.

Came to us as a beautiful, but undriveable, example of an early Roaring Forty GT40 replica. The throttles were unbalanced and the mapping couldn't decide if it was rich or dangerously lean. After some airflow balancing and a thorough remap, this bronze beauty drove like a pussy cat.

ECU: Motec M800

Intake: IDA throttle bodies

Renault Megane RS265 remap with mild CAT Cams.

One of our favourite Euro Hatches really came alive with a set of mild Cat Cams and an ORECA GrN exhaust. After a remap of the stock SAGEM ECU, the results speak for themselves.

ECU: Stock SAGEM 300

Intake: Stock with standard turbo

Exhaust: ORECA GrN with high flow cat.

e

This was an odd one. A Dalrick Clubman with an SR16VE Nissan engine and an old Wolf 3D. Haven't had to use a hand controller for a long time.

ECU: Wolf 3D

Intake: Jenvey TBP45i's

Renault Clio 197

Better top end performance and mid range torque.

ECU: Stock SAGEM S3000

Intake: Stock

Lamborghini LP600GT3 before and after.

It's hard to squeeze any more out with limited compression and 43mm inlet restrictors. The biggest advantage was superior traction control mapping and drive by wire calibration.

ECU: EFI Technology Euro12

Intake 2 X 43mm restrictors