Peugeot Citroen EW10J4S Sport Camshaft by Cat Cams
Dimensions:
50.00cm x 10.00cm x 8.00cm
Cat Cams is the only cam designer offering profiles for the 206 GTi 180. Why? Because the EW10J4S engine incorporates variable valve timing (VVT) on the inlet cam, meaning that Cat Cams NV has to produce the inlet profile from steel billet, while the exhaust cam is manufactured from a chill cast blank. This makes it relatively difficult to produce, but once again, Cat Cams has risen to the challenge!
Back to back dyno testing confirmed that in conjunction with an ECU remap, the Cat Cams Sport 4901804 profiles for the 206 GTi 180 gain power and torque throughout the rev range, from just 2750 rpm upwards.
Peak power increases by 14 bhp at 7250 rpm, with gains of 17-18 bhp over standard between 6000-7000 rpm. Even at just 3000 rpm the Cat Cams pick up over 10 bhp, highlighting the road friendly nature of the cams design.
Crucially, for a fast road cam profile, the 206 GTi 180's torque curve transformed too by Cat Cams work, with gains of 20 lb.ft at 3250 rpm and a peak gain of 10 lb.ft. But the numbers only tell half the story, as the shape of the torque curve is transformed, making the engine feel much more eager, particularly at high revs.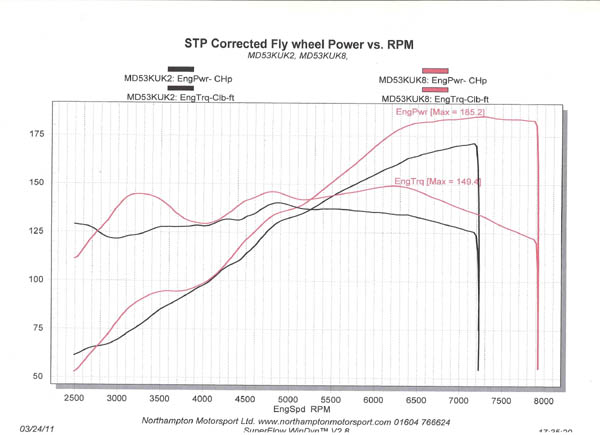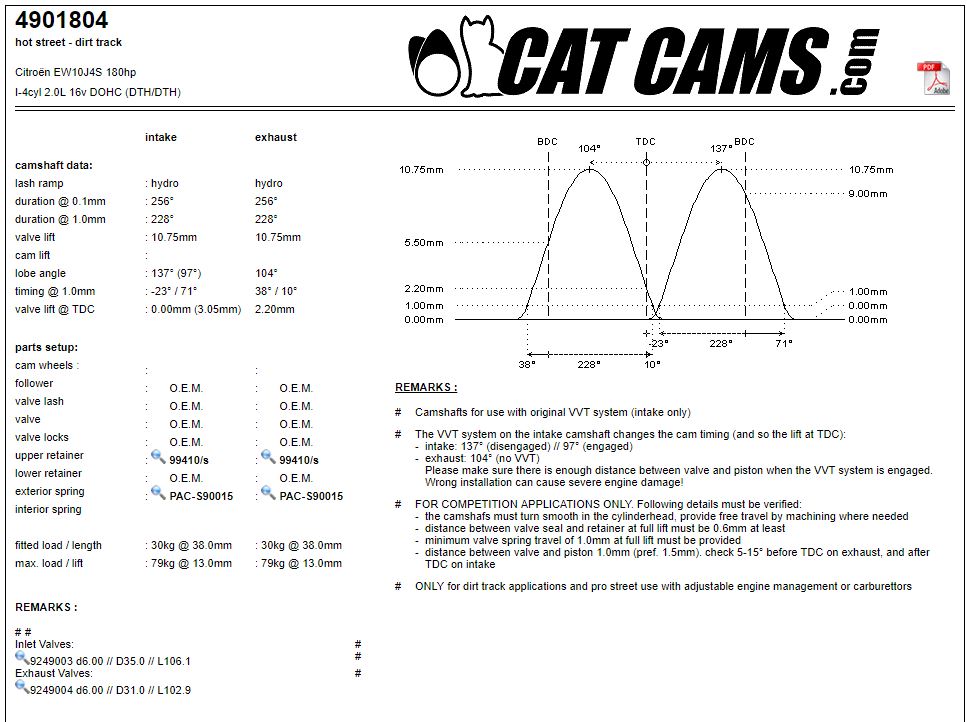 Make
Citroen
EW10J4S
Peugeot
206 GTI180
Peugeot
EW10J4S