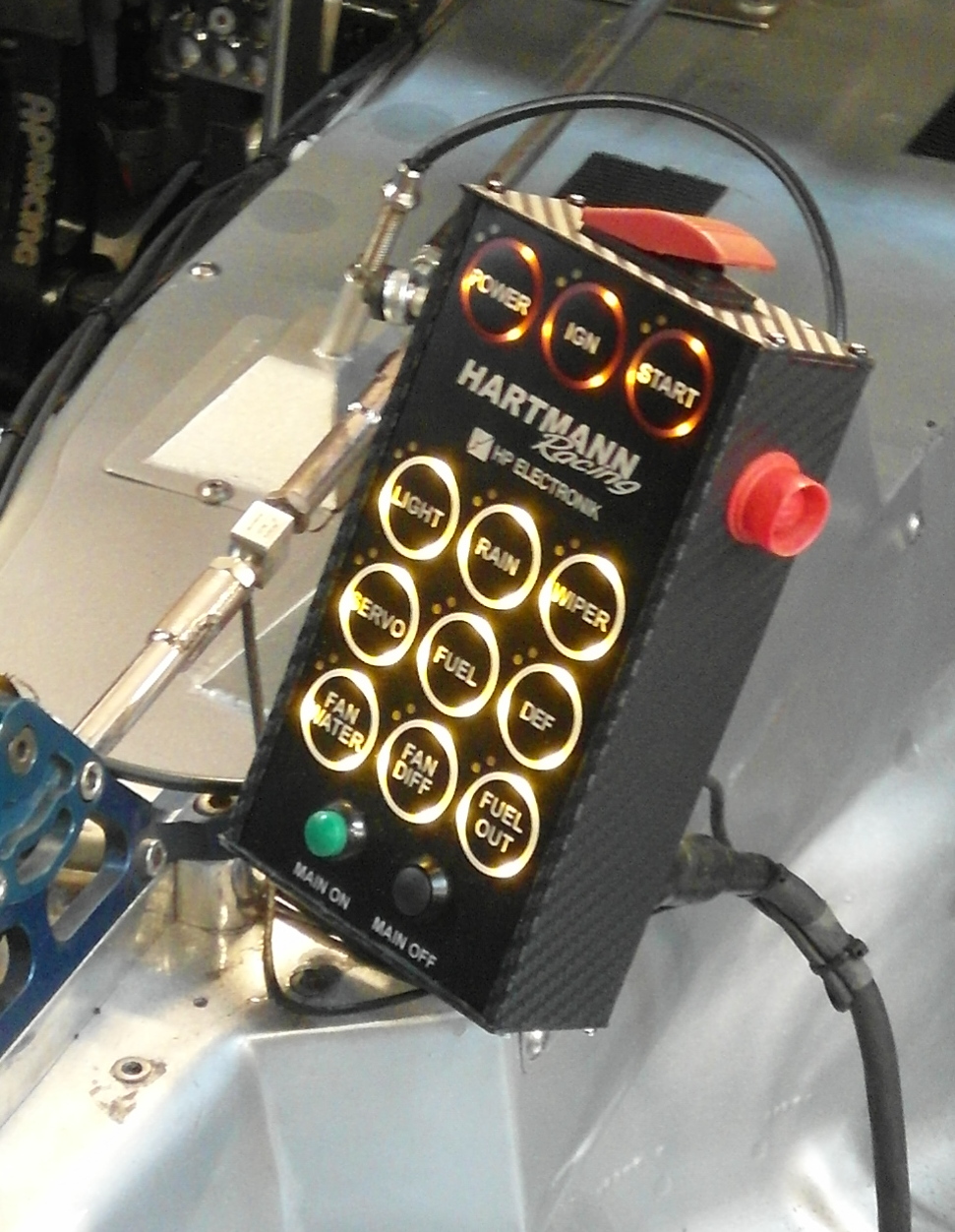 Since it's ground breaking release in 2008, the HP Electronik Powerbox has radically changed the way we think about wiring competition vehicles. In this primer, we're going to take a look at just what these little gadgets can do.
The Powerbox
The workhorse of all this is the Powerbox, a solid state, programmable power controller that can handle up to 200 amps continuously. This unit has been used by Reiter Engineering (Lamborghini LP560/600GT3), Callaway (Corvette C6 GT3), Pagani and OBR over the years with great success.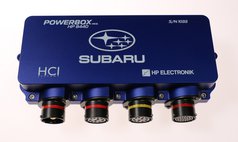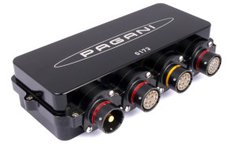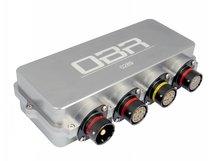 The box itself is equipped with Autosport connectors for maximum reliability and compact packaging (197X107X46mm overall). If we had to do this with a plastic connector, the box would have to be nearly twice as big!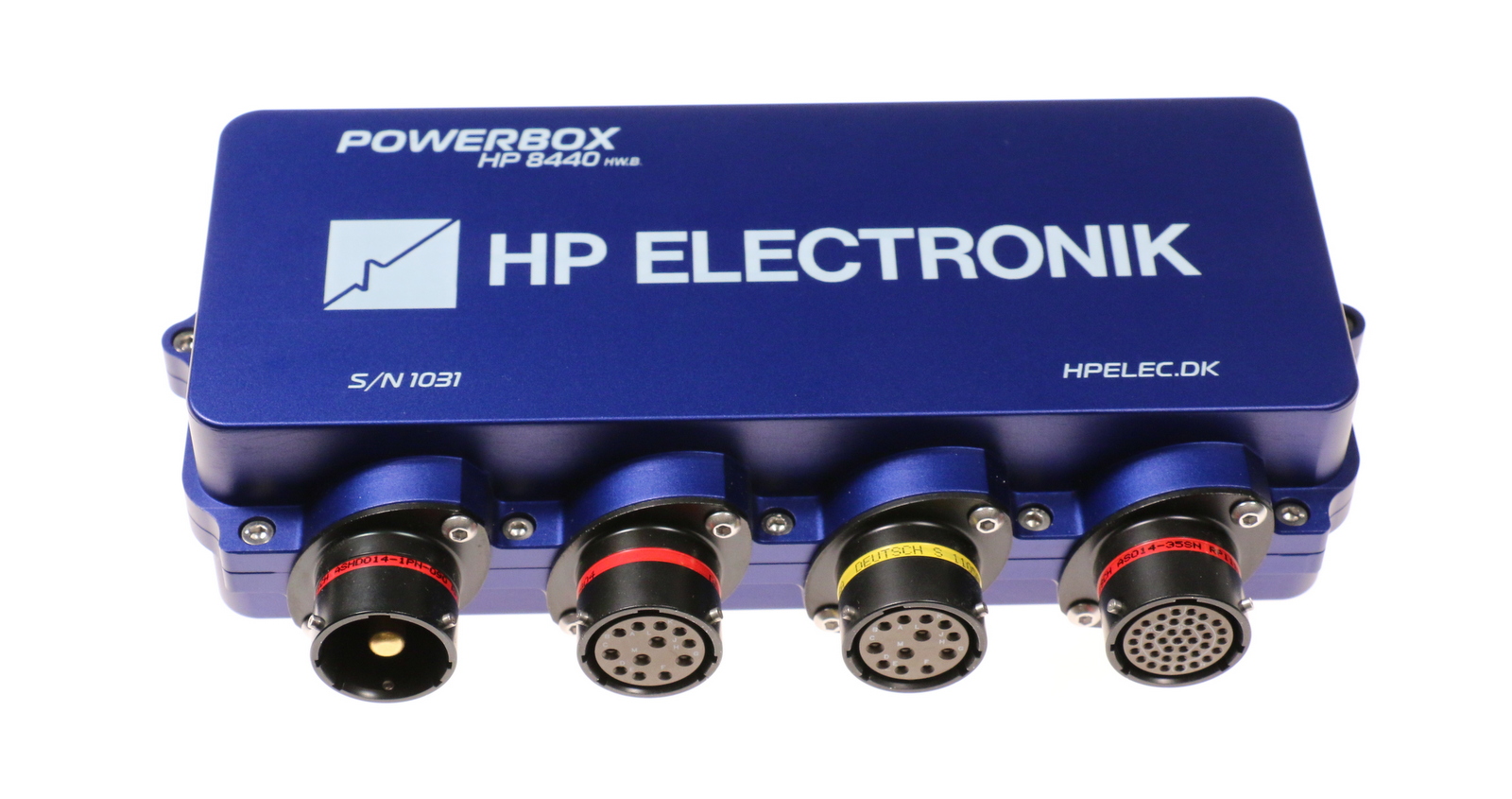 The connector on the far left is the main power, straight from the battery. It uses a single pin that can take 35mm2 battery cable which is more than enough for the current capacity of the box. The next two to the right are the high current outputs, 18 of all in total in either 35 or 65 amp ratings. The one on the far right has both power outputs (lower power 3amps) and switch and CAN inputs. It also has the USB pins for communicating with a PC. The box itself requires no groundin, that's carried through the harness connectors, and is waterproof.
The user interface looks deceptively simple at first and is divided into 11 main groups.
General
System overview and test facilities. This page gives a quick look at what the Powerbox is up to. It also gives an insight into what pins are connected to each output or input.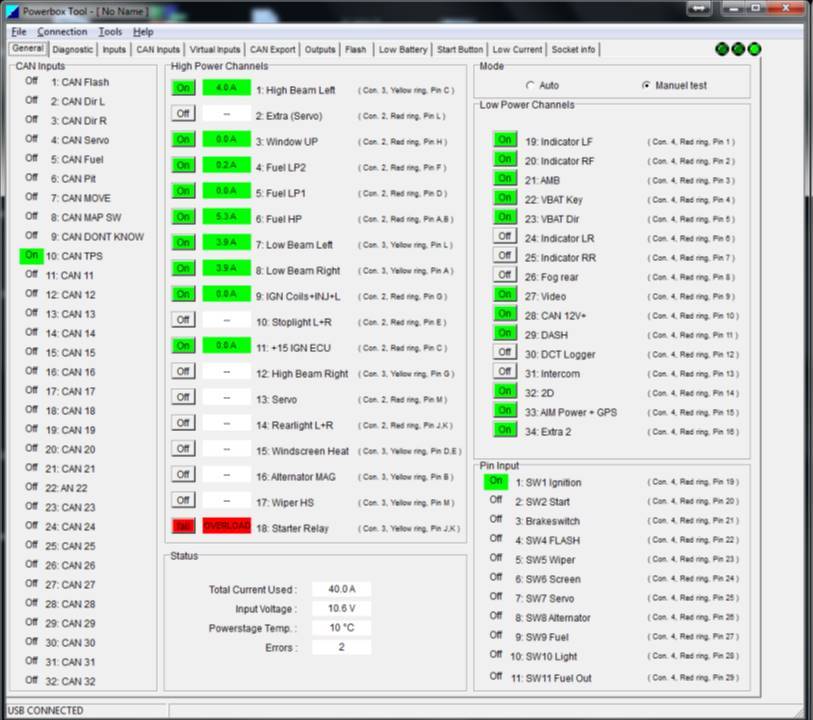 Diagnostic
Contains error messages and current limits. This page is useful for periodically checking the health of your electrical system or for fault finding.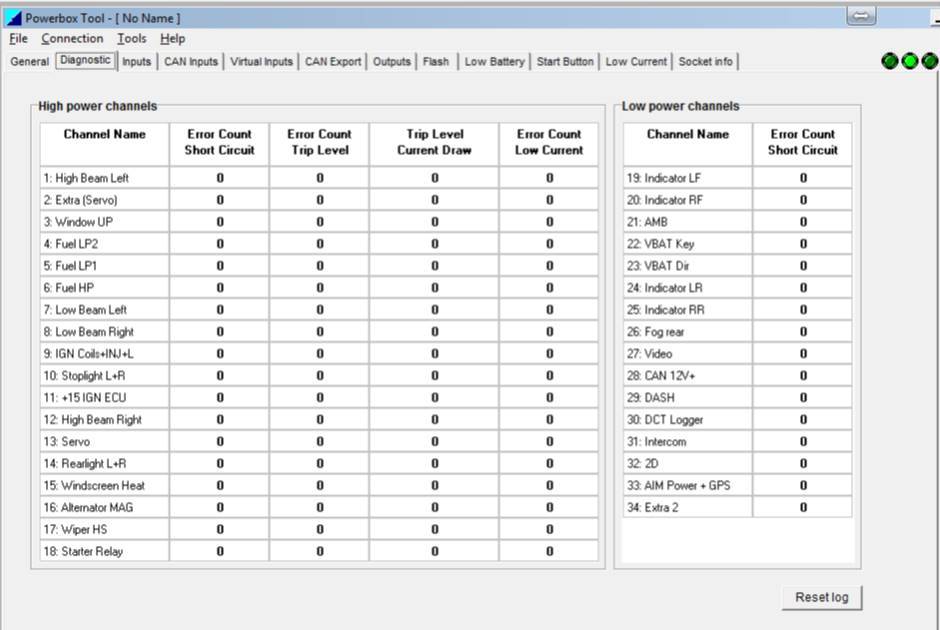 Inputs
Defines and names all input channels.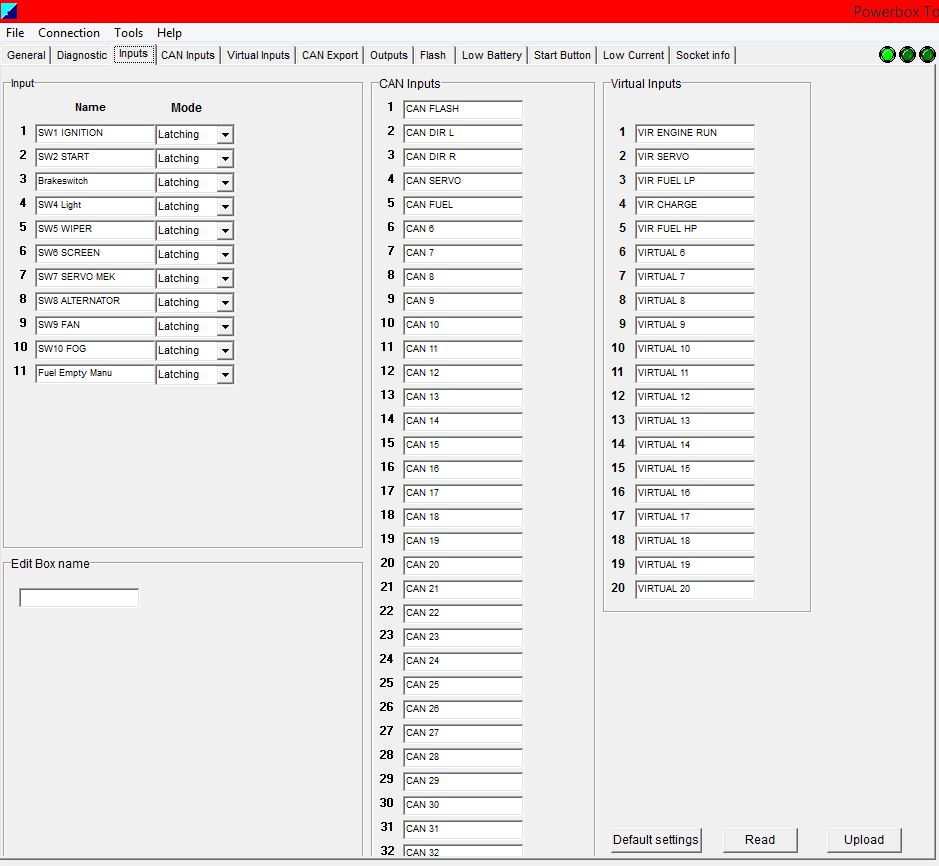 CAN Inputs
Definition and scaling of CAN channels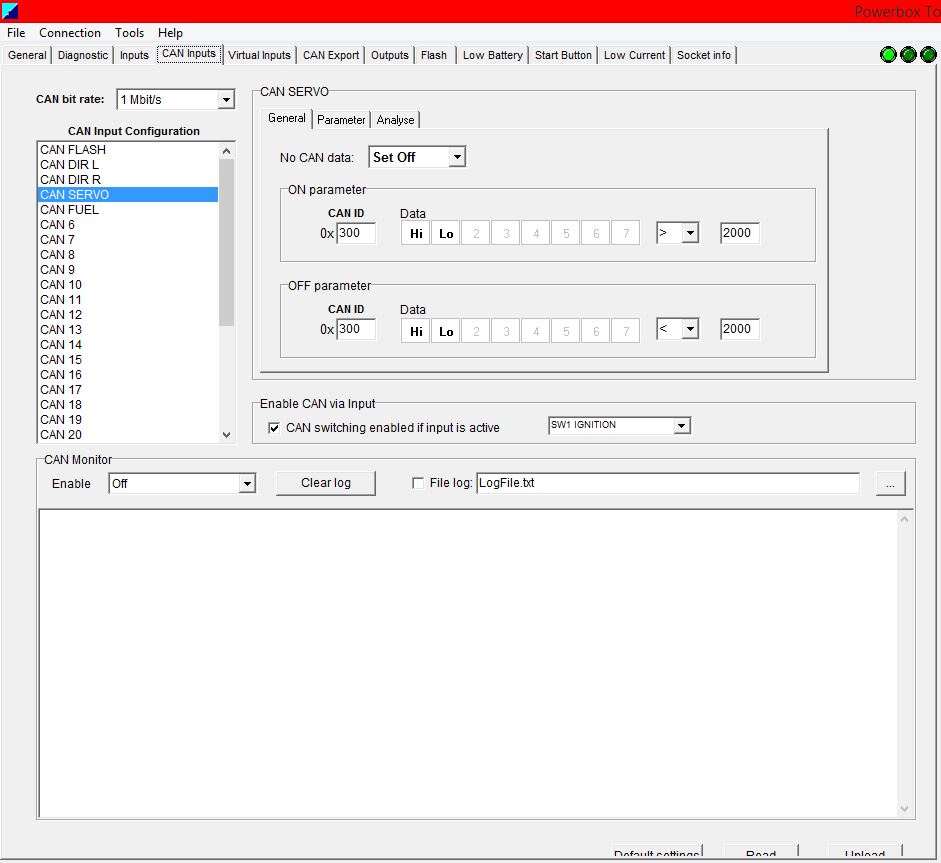 Virtual Inputs
Similar to Virtual Channels in Wintax4, these are logical operators where a certain set of conditions can be defined to operate an output. For example, the fan output is only enable when the water temperature is over 102 DegC and the engine speed is above 600 rpm.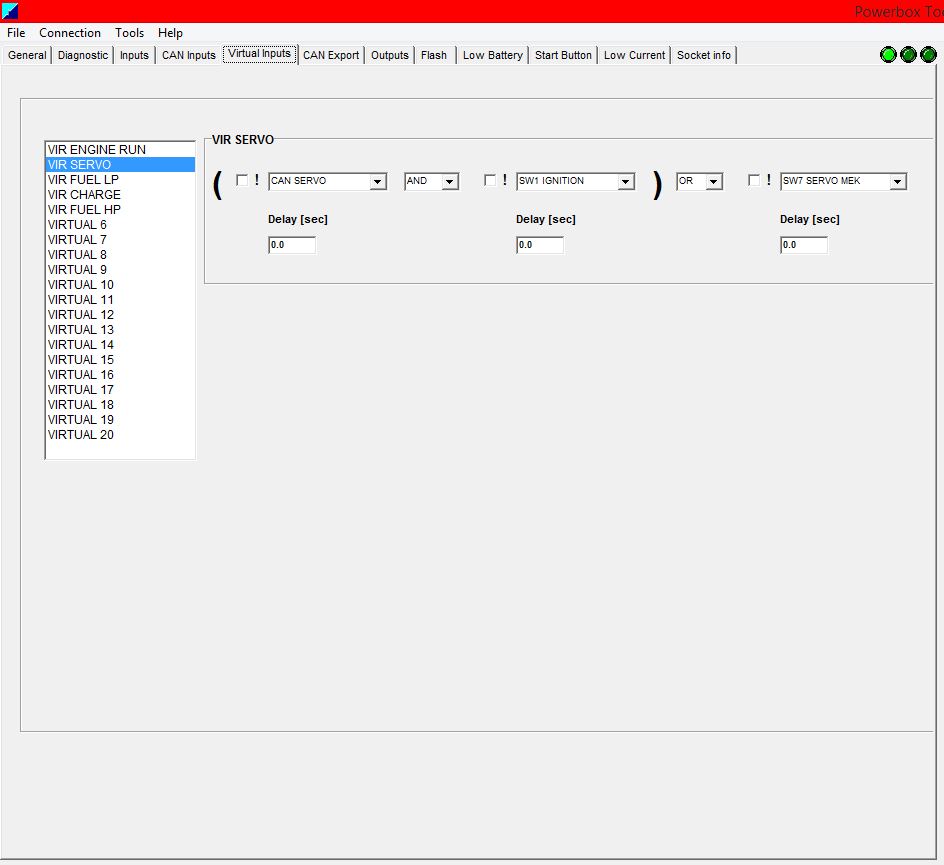 CAN Export
Configures the channels exported on the CAN bus. These can be logged with a data logger or transmitted over telemetry for monitoring and analysis.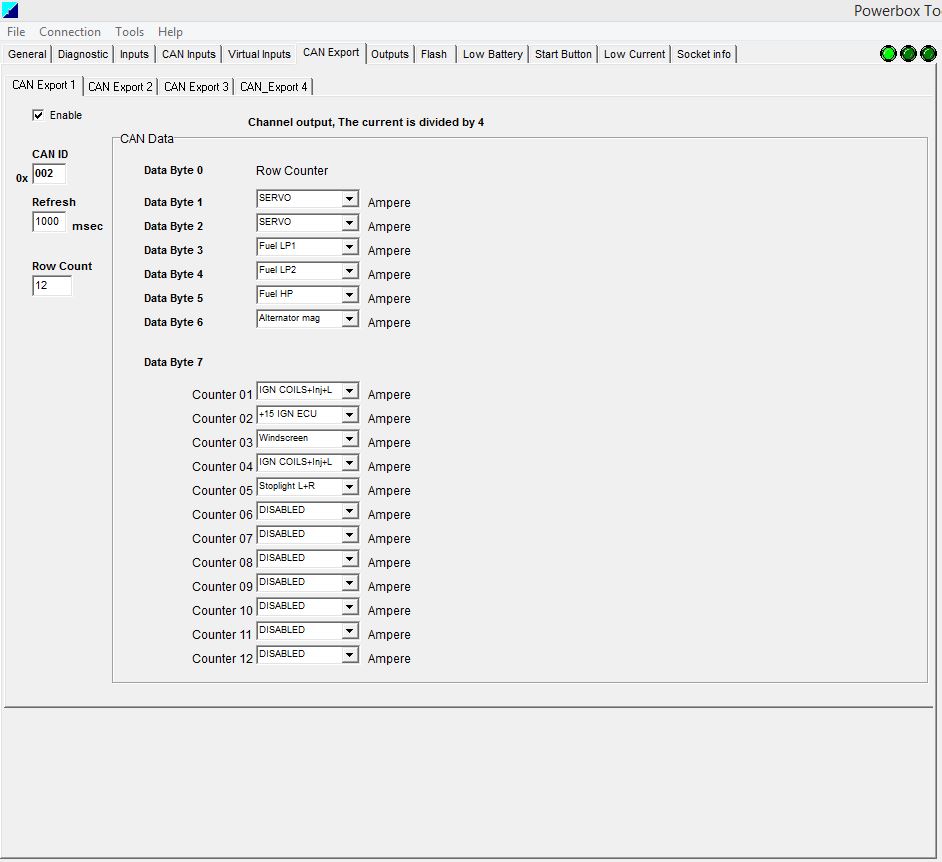 Outputs
Definition of outputs, timers and fuses.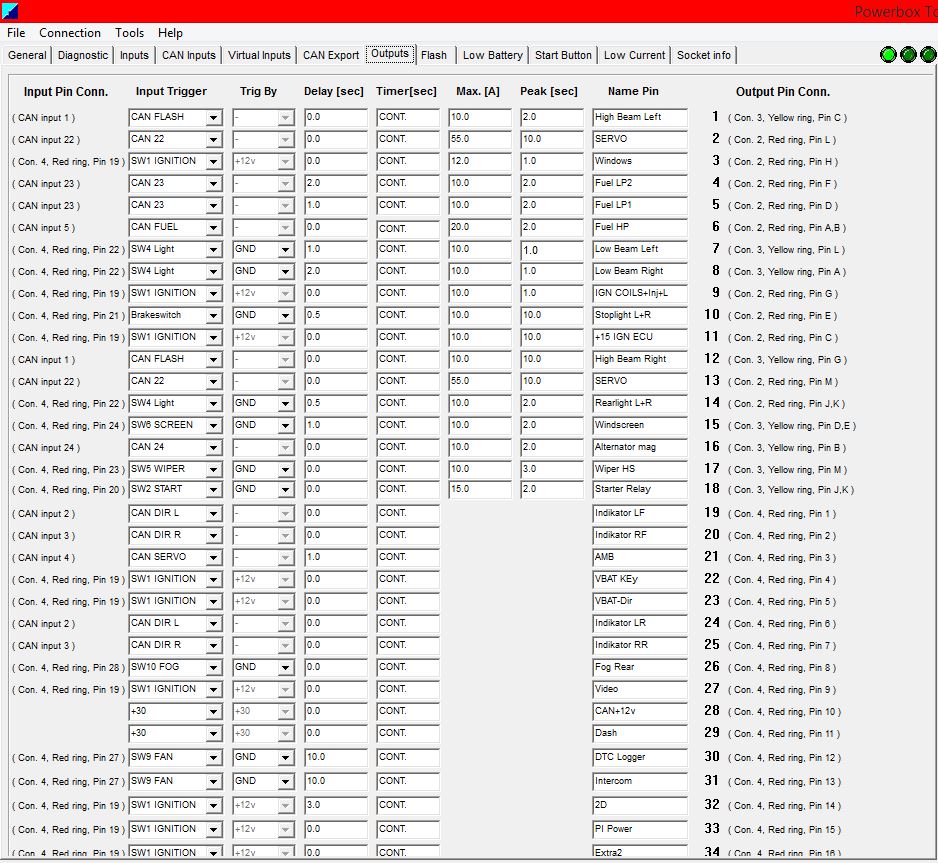 Flash
Configuration of flash functions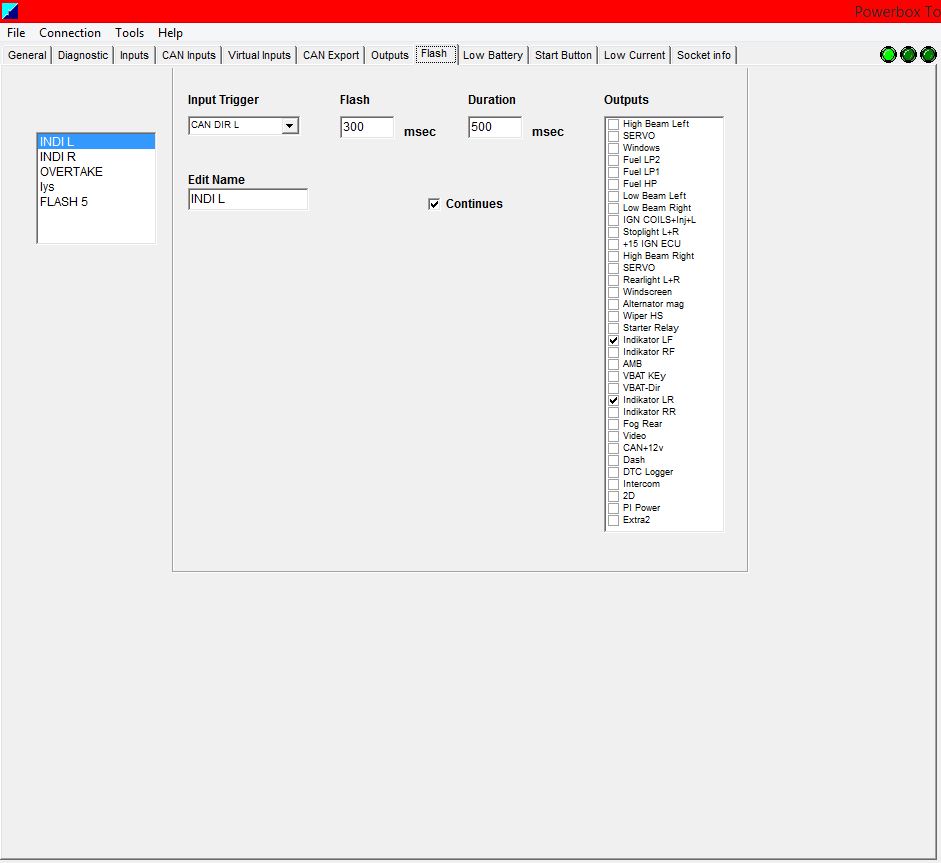 Low battery
A great feature for long distance racing which enables the Powerbox to preserve power if the battery voltage starts to fall due to an alternator problem. In this way, non-essential electrical units can be shut down to prolong battery life.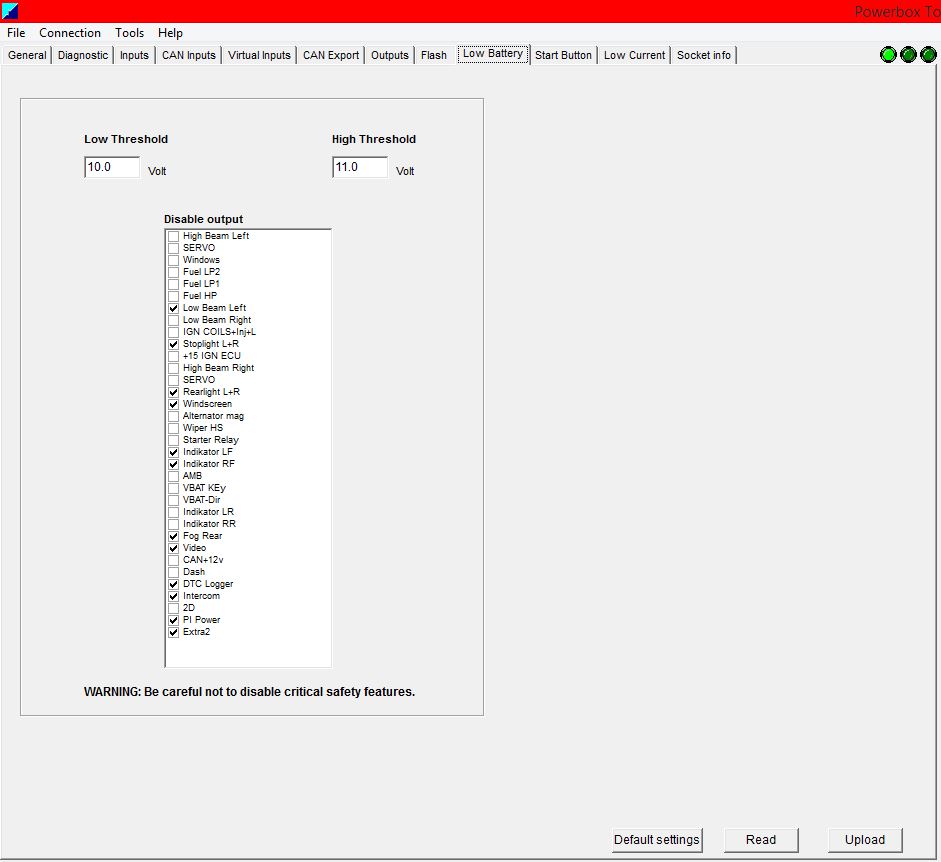 Start Button
Power savinf feature furing the engine start phase.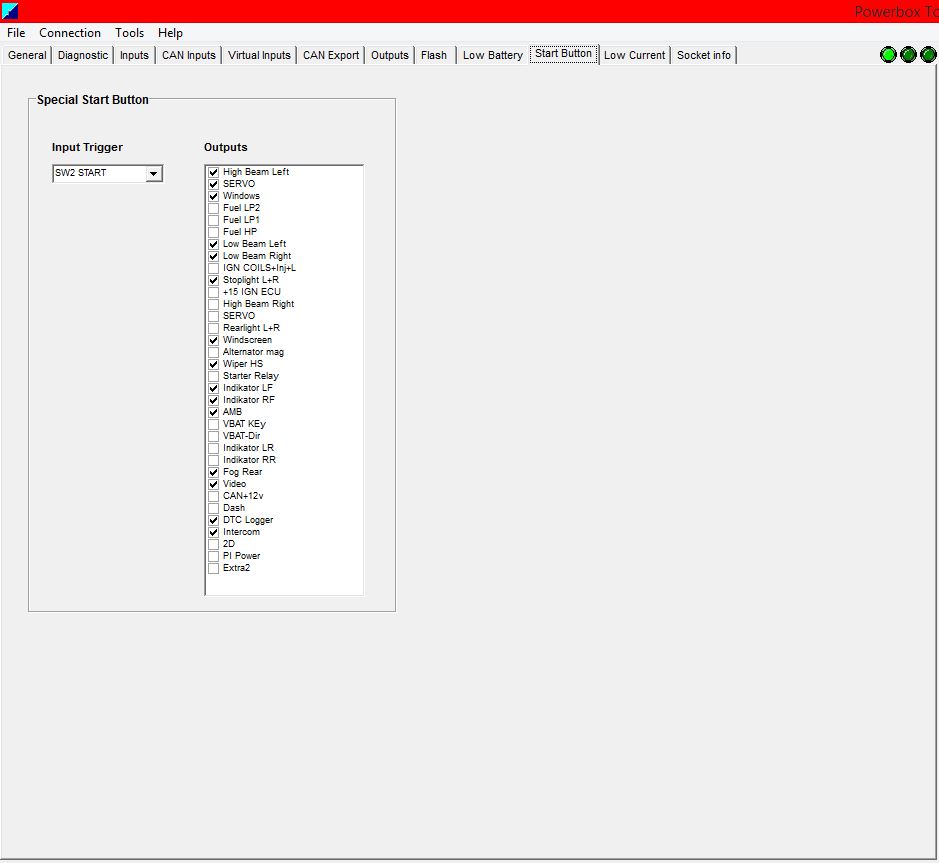 Low current
For setting warnings for potential component failure.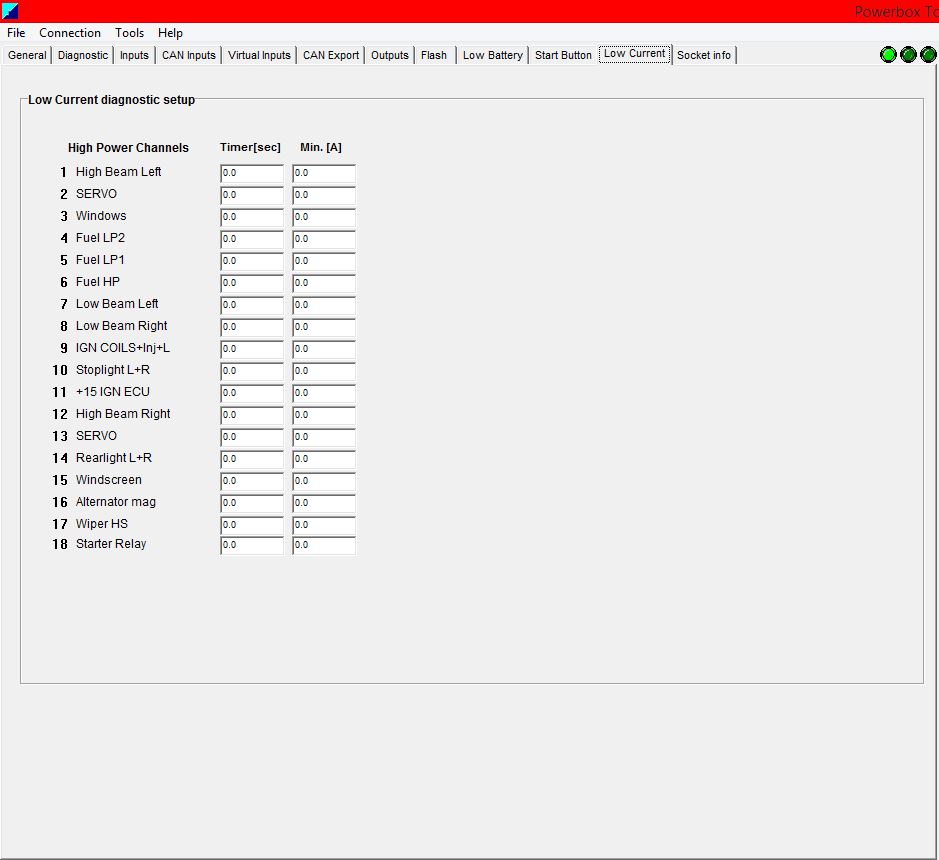 The Switch Panel
The Membrane Switch Panel is a neat unit which simplifies the traditional "switch hutch" wiring down to only a few wires for power and the CAN bus.
The configuration of each button is programmable as either a simple pushbutton, toggle function, or two-stage funstion where the first press is switch A, the next is switch B and then off. The backlighting can also be adjusted to suit.
The panel is also equipped with 12 green (On) and 12 red (Failure) LEDs to display either channel function or failure.
The layout of the panel is defined by the customer upon ordering and can include laser engraved logos.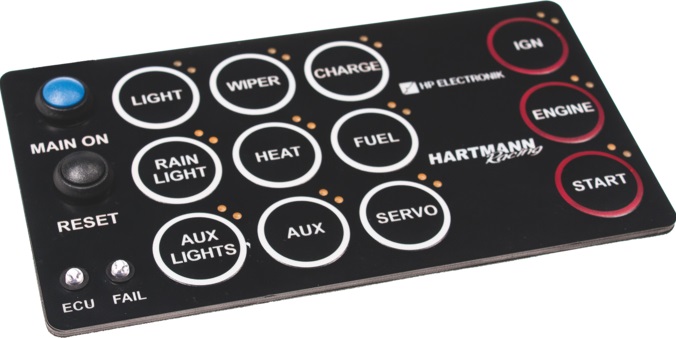 Other interfaces
Don't forget, the Powerbox can also utilise any other information on the CAN bus it's hooked up to. For example, you could use gearbox air pressure to trigger an air compressor or road speed to deploy a rear spoiler. It can also be interfaced simply with our Steering Wheel Module where multiple steering wheel mounted switches can be utilised.
Ordering Details
Or talk to us about designing your next wiring system at
This email address is being protected from spambots. You need JavaScript enabled to view it.

or +613-8743-5550