Ford "Pinto" 2L Classic Throttle Kit
Dimensions:
60.00cm x 30.00cm x 10.00cm
Ford Pinto 2.0L Throttle body kit includes fuel injection inlet manifold, two connected TB twin throttle bodies (ITBs), a single piece aluminium billet fuel rail, 40mm long airhorns. The throttle bodies and all Jenvey accessories are engineered for Motorsport, offering excellent performance, reliability, lightness and value.
Ideal for road, track or rally use.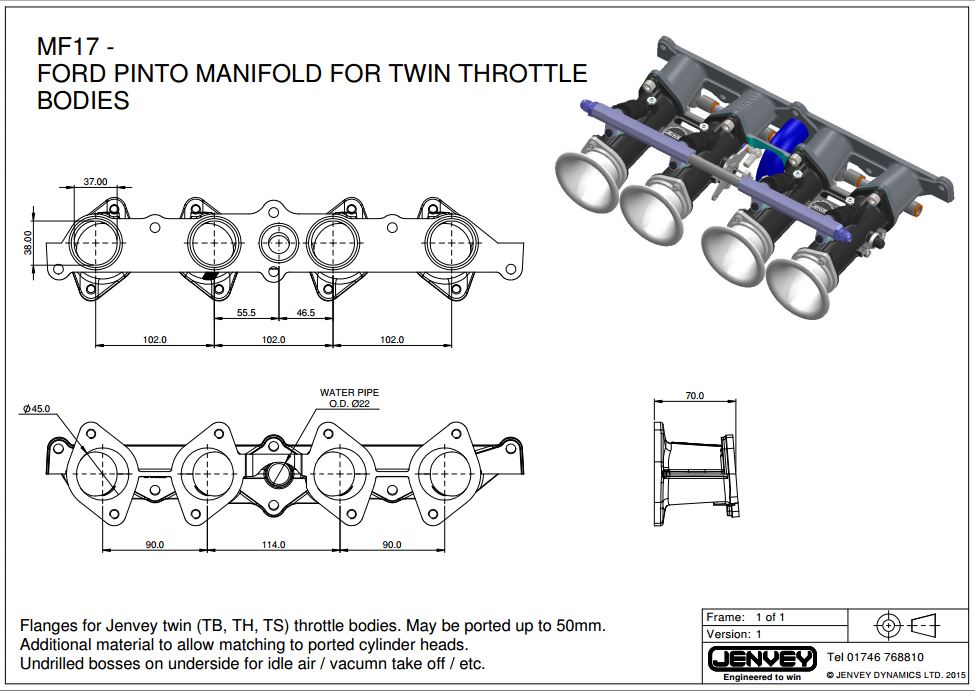 Make
Ford
Cortina
Ford
Escort
Ford
Pinto